If you remember your first-ever day of school, you'll likely remember the feelings of worry and stress.
Of course, not every child experiences these emotions, but it's fair to say a good many are nervous ahead of independently leaving home and taking a leap into the unknown.
One little boy, named Axel, certainly was. He was struggling with the idea of being apart from his mother, Amy Johnson, despite her reassurances that everything would be okay.
The bus driver, Isabel Lane, noticed Axel's apprehension almost immediately when she pulled up to collect him.
"He was all smiles when he saw me around the corner," Isabel said. "And then I started to slow down. And that's when you could see his face kind of start to change."
Amy lifted Axel up and placed him on the nearest bus seat. Then she tried to take her son's photo so that they'd have a memento for the future.
Only, that would prove harder than imagined. No sooner had Amy began to walk away than did Axel start grabbing for her. It was then that bus driver Isabel did something truly wonderful: she reached her hand behind her and held Axel's hand.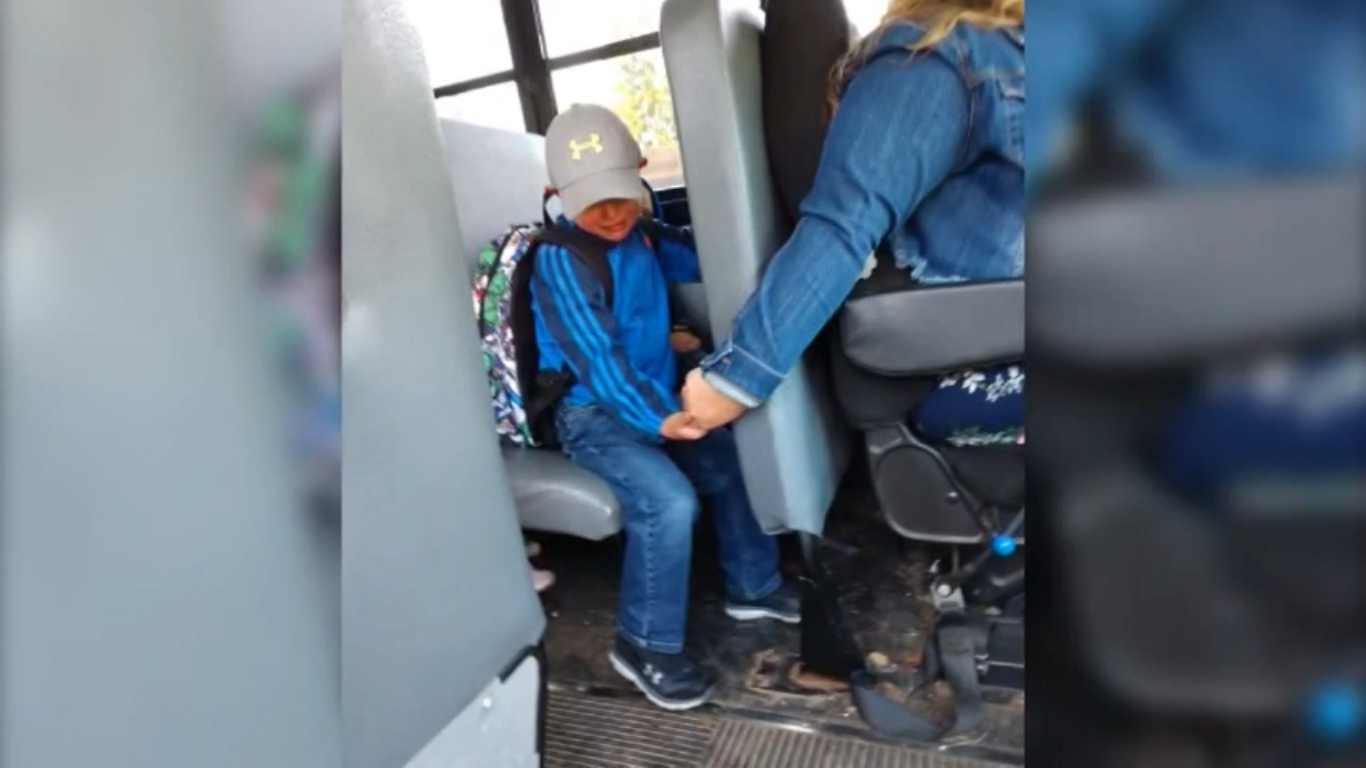 Through that comforting gesture, Amy was able to get the snap she needed. She uploaded it to Facebook, where it proved to be a popular hit with others.